Designing a kitchen should prioritize function and hygiene. One of the interior design styles of the kitchen that you can adapt to a modern home is a minimalist kitchen design. Designing the interior of a minimalist kitchen can be difficult if you don't know the design you want. In fact, the important aspects that you should pay attention to when setting up a minimalist kitchen are the designs and materials used.
1. Looking for inspiration and references to minimalist kitchen designs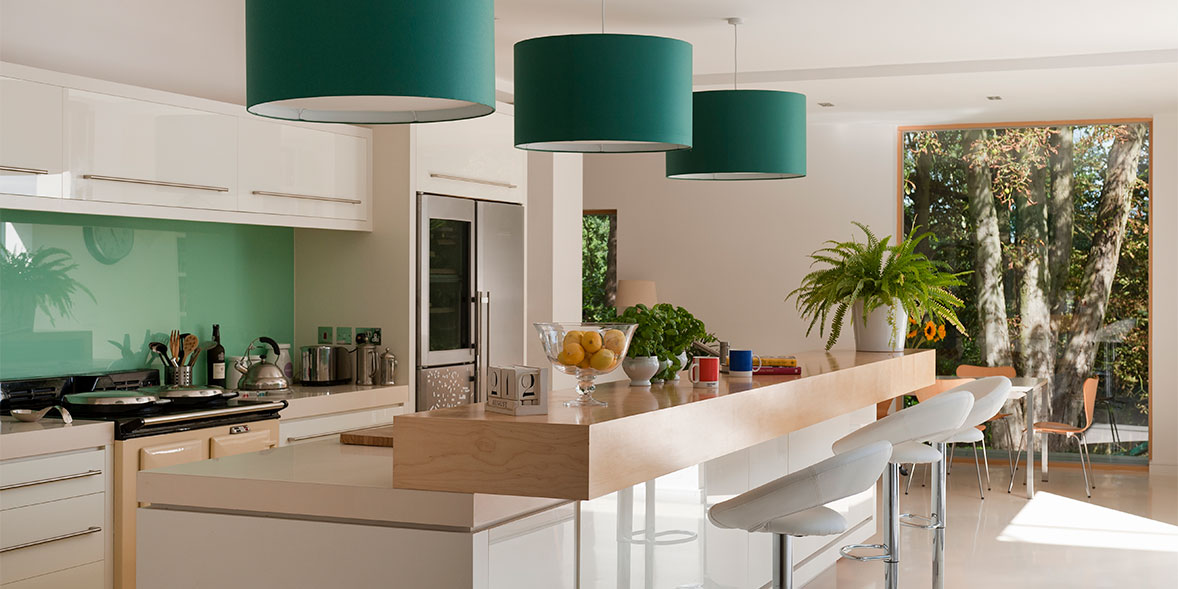 The early and initial step in designing a minimalist kitchen is to look for inspiration and references from whatever you like. You can find various design inspirations from the internet and social media networks. Make sketches, reflections, and the budget you have for a minimalist kitchen. Using design references will make it much easier for you than having to design from scratch, you can also ask for internal assistance.
2. Place the cabinet until it blends with the ceiling minimalist kitchen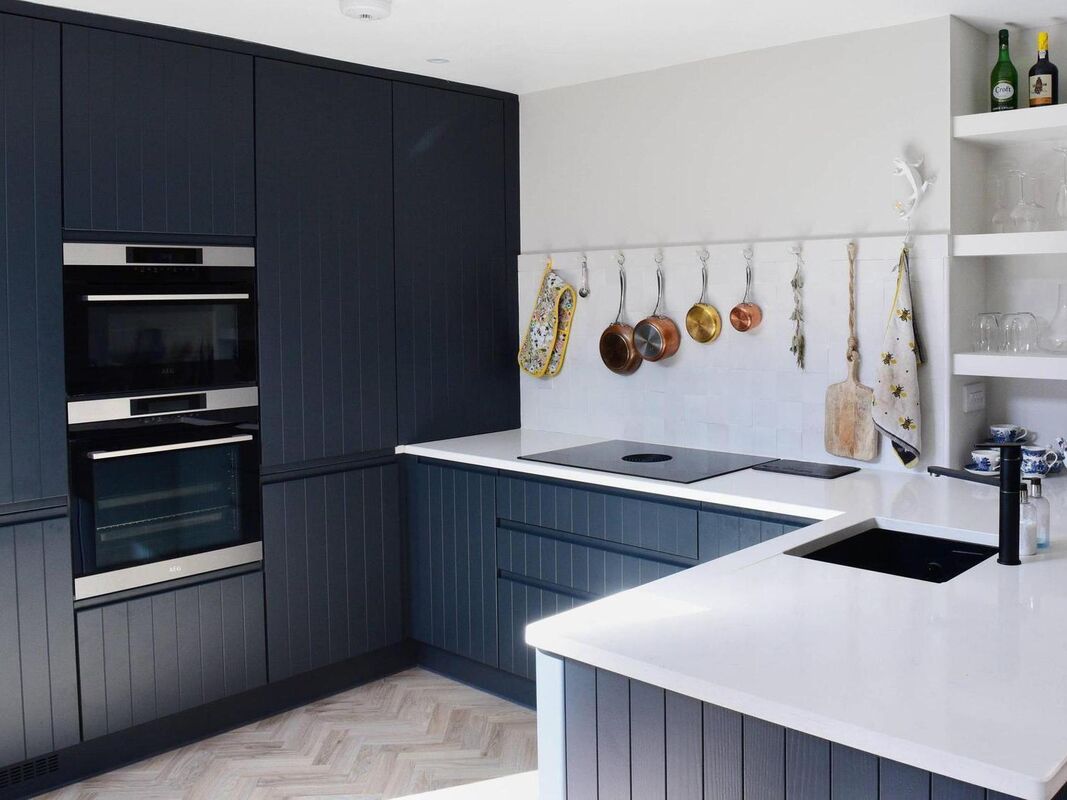 The cabinet is one of the important elements that must be present in your minimalist home kitchen. The cabinet acts as the main storage shelf that can neatly organize various kitchen utensils and family cutlery. The bigger the cabinet, the bigger the storage space you have. If you have limited space, then a cubicle cabinet is the solution.
To prevent the room from getting dirty and the cabinet from being unhygienic due to dust and other debris, take advantage of the vertical space. The trick is to try to reach the kitchen cabinets to the ceiling. Using all the available space is also a characteristic of a minimalist kitchen, you know!
3. Sort out the right color combination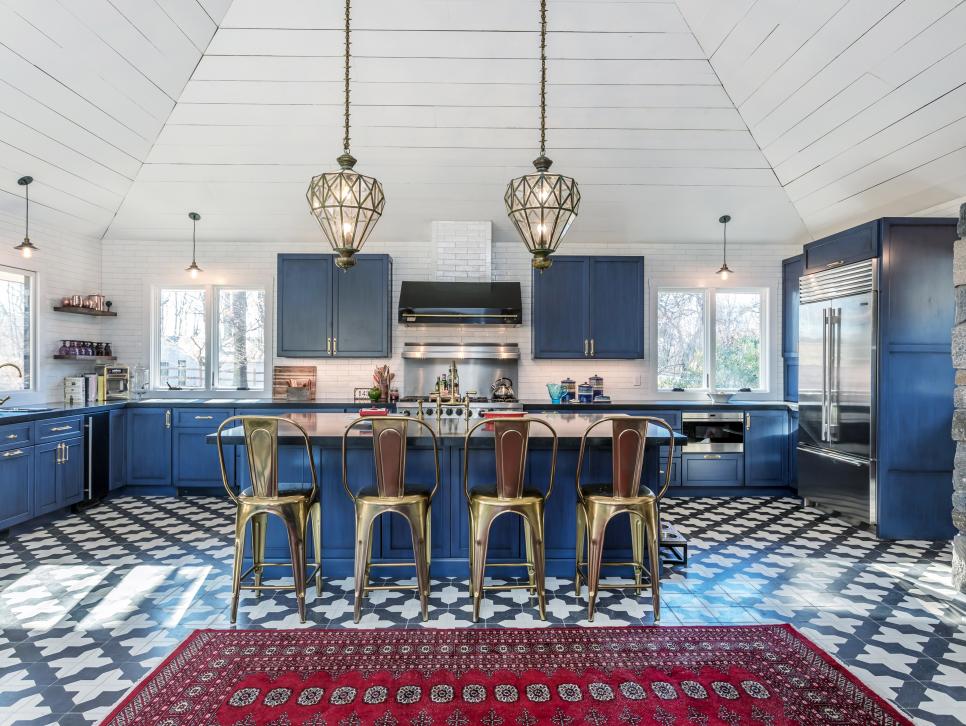 Color is one of the essential elements in producing a perfect minimalist and modern kitchen design. You can choose bold colors, bright motifs, or choose a neutral color palette that matches the furniture you want to use to bring the aesthetic value of the kitchen to life.
As a bonus, if your minimalist kitchen space is small and limited, you should use a combination of bright house paint colors. For example, white creates an optical illusion that makes a room appear larger and wider. Mix and match the color of the living room with a color that contrasts with the color of the furniture.
If you don't want to use paint for color coating, you can use patterned room wallpaper as an alternative. But remember, do not apply wallpaper near the stove or sink because wallpaper is not heat resistant. Not only that, if it is too often exposed to water, the wallpaper will be damaged.
4. Using multi-functional storage space minimalist kitchen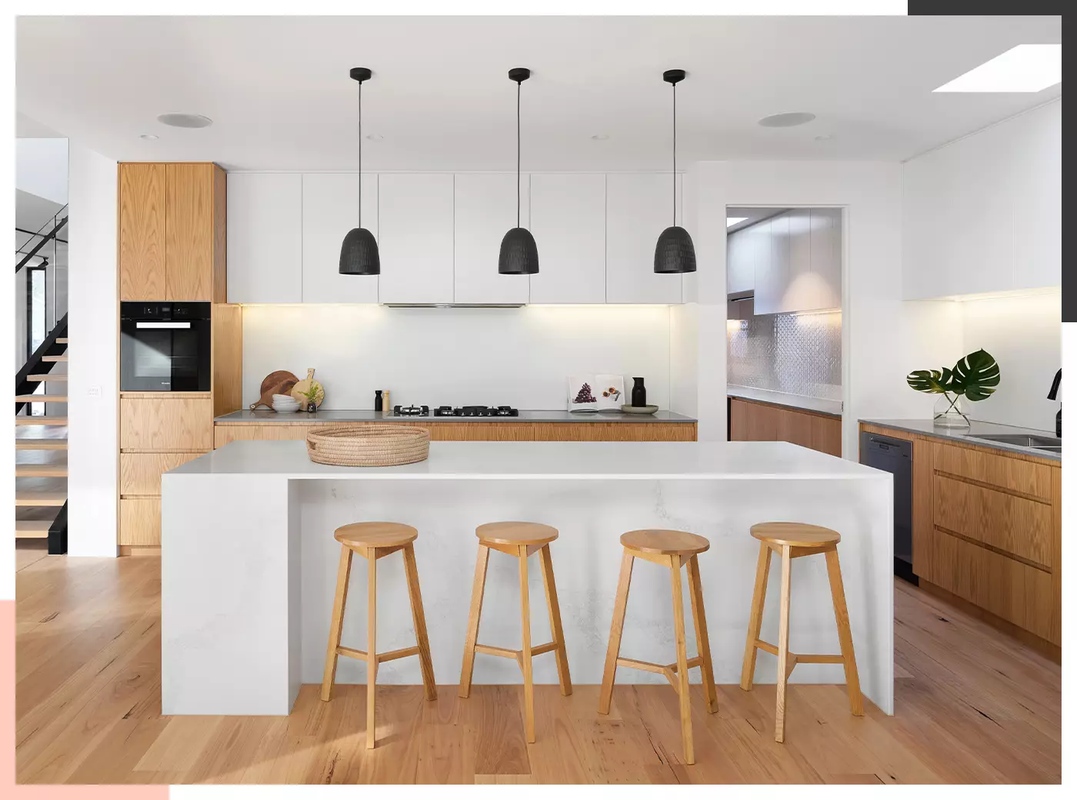 Use multifunctional storage space for a minimalist kitchen that is more organized and neat. Using a multifunctional storage room will also be useful for a minimalist kitchen with a small and limited space capacity, making it look wider.
Multifunctional storage  can be in the form of a cabinet to store cutlery such as glasses and plates along with cooking utensils, instead of having to install one small cupboard at a time which only has one function. You can find furniture with a minimalist and modern design easily nowadays, especially online.
5. Avoid collecting too many tools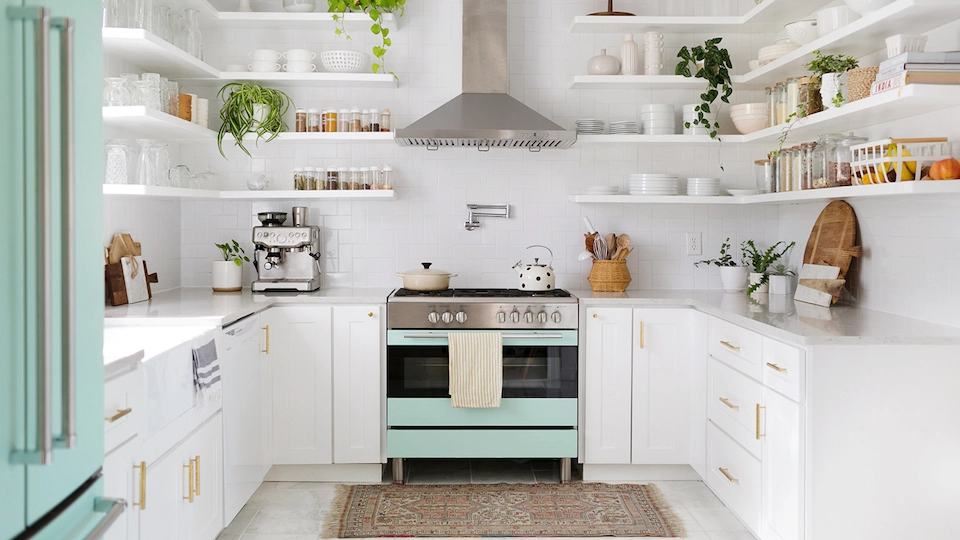 The design practices the same principle as the other minimalist interior design of the room, less is more keep being simple, keep getting better.
You must master the comparison between essential and not very useful kitchen equipment. For example, if you have a food grinder and pounder such as a vegetable peeler, a garlic press is not really necessary (because you can use a vegetable peeler). Or, you can use a knife as a cutting tool and a fruit peeler instead of buying a fruit peeler exclusively.
Instead of buying a lot of equipment for your minimalist home kitchen which ends up just being left in a cupboard, it is better to buy equipment that is simple and functional.
6. Share makeup to decorate a minimalist kitchen room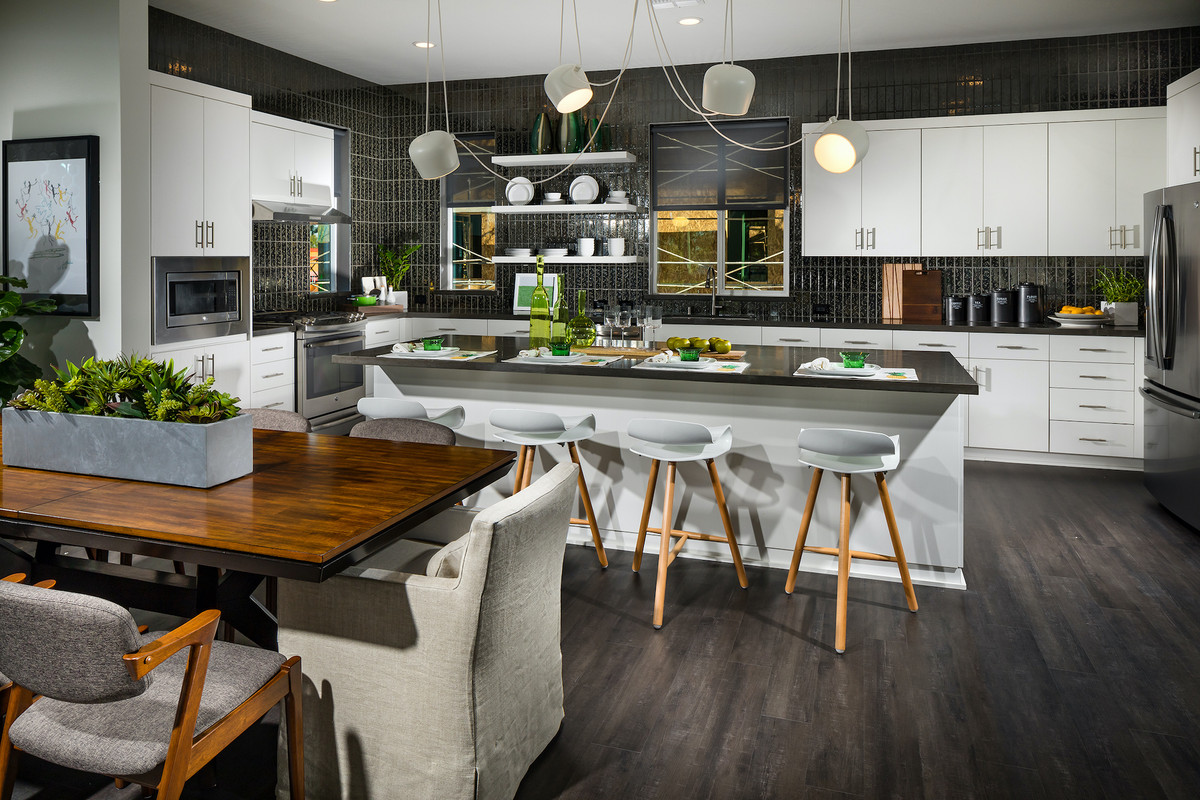 The kitchen is synonymous with a place that gets dirty easily and is not a room in the house that is suitable for relaxing. In order to produce a more lively appearance, adding makeup to decorate a minimalist kitchen space can be a solution.
Have a limited space? No need to be afraid, a lot of simple makeup can make beautiful. You can display a vase containing a bunch of flowers, a collection of antique jars with ethnic motifs that you bought as souvenirs after the holidays, or a collection of beautiful glass mirrors that you can use to welcome guests with warm drinks. Hanging paintings or framed posters can also be an alternative to the design. The space of your home will appear more lively and cheerful.
7. Designing air circulation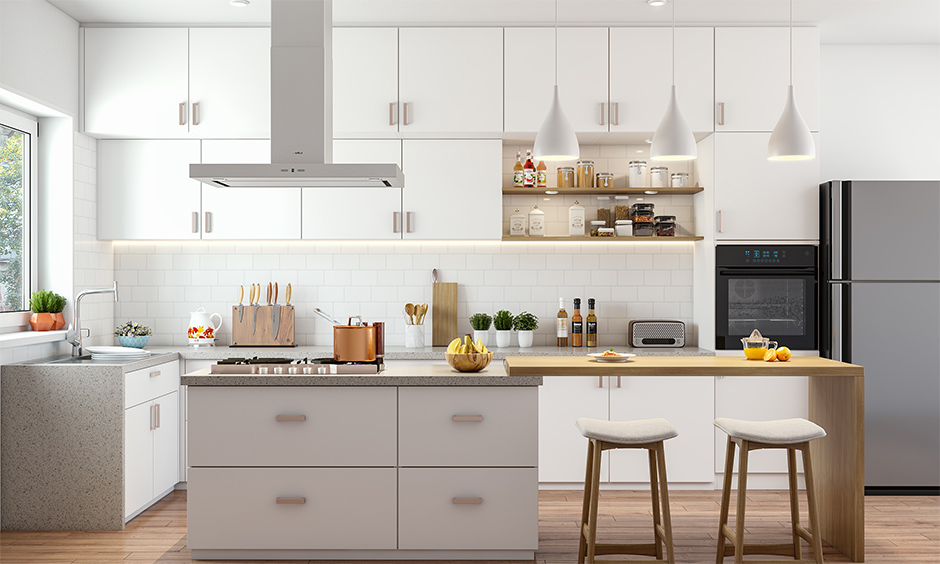 Good air circulation is one of the identities of a healthy home. When you want to build a minimalist kitchen, air circulation must also be considered. The air in a minimalist kitchen space must always be fresh, because fresh air will help keep cooking utensils and cutlery clean and hygienic.
Don't forget to pay attention to the existence of windows in the space of your home. With lots of windows, air circulation will run well and the incoming sunlight is also good for keeping the kitchen moist.
8. Minimalist washing area as functional furnishings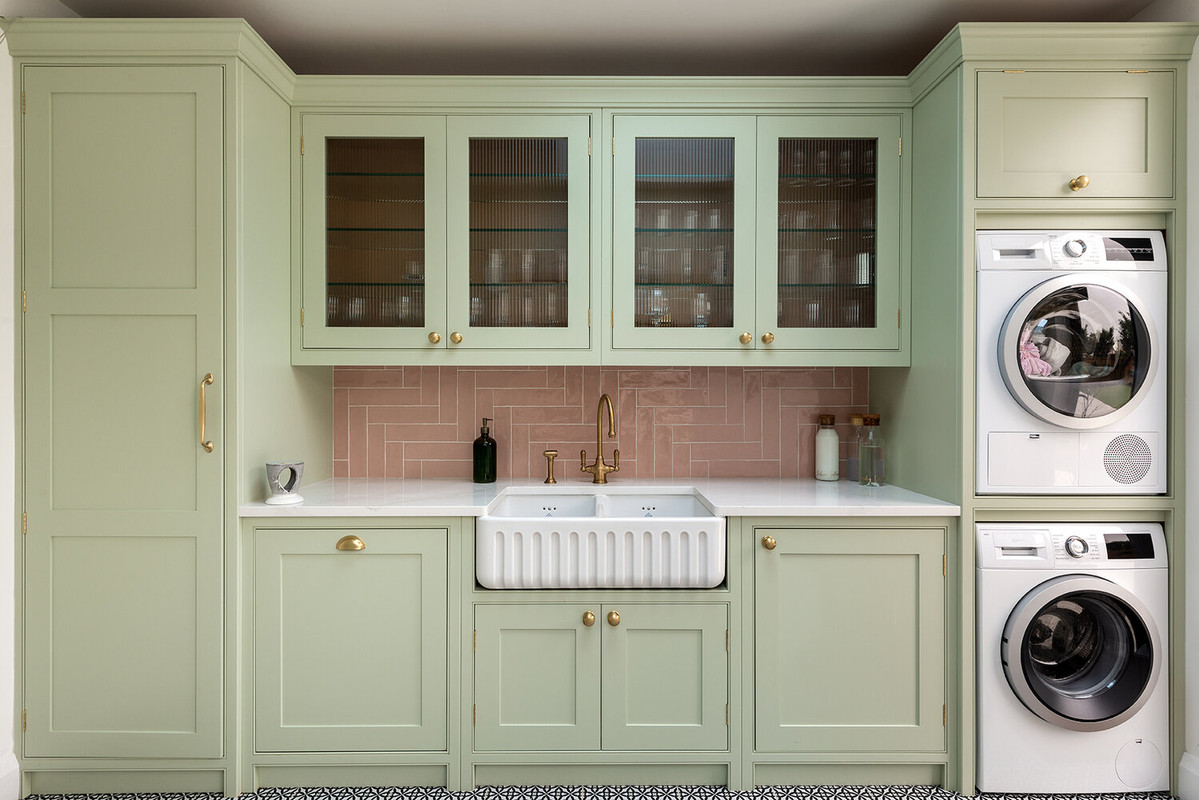 The laundry area is a part of the kitchen that can be used to decorate a simple minimalist kitchen effectively and functionally. Change the laundry area with a chrome sink design made of stainless steel for a modern look. Combine with a sink counter area made of ceramic or marble for the maximum minimalist look