Color can be an accessory to a design concept as well as a reference in introducing a safe home. The color trend of your own home paint is very dynamic and changes quickly from time to time. Colors like white and cream can be too common for clean, neutral shades. But besides that, there are many color options that can be explored further to match the concept of the house you want.
For the paint color trend in 2023, so far it has been dominated by various shades, ranging from earth tones that give a warm impression to refreshing reds. Colors like green and blue, are also still adorning the 2023 house paint trends. If you are planning to repaint your home, here are paint color options based on the advice of the paint industry and color experts in 2023.
1. Light Blue House Paint Color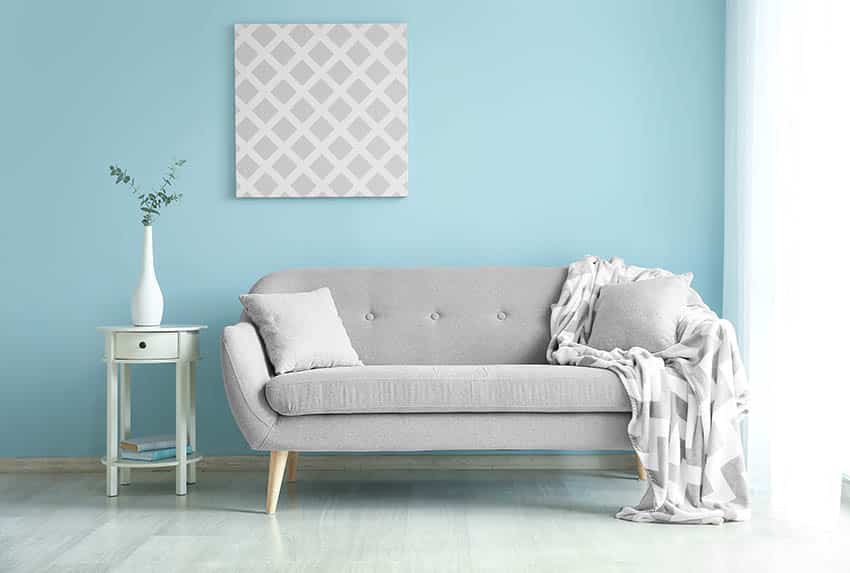 By using a light blue paint color that is synonymous with the sky or water, it will make the room feel cool and calm. Light blue is also one of the most popular colors in 2023. This color gives a cool, calm and peaceful impression.
2. Charcoal Blue House Paint Color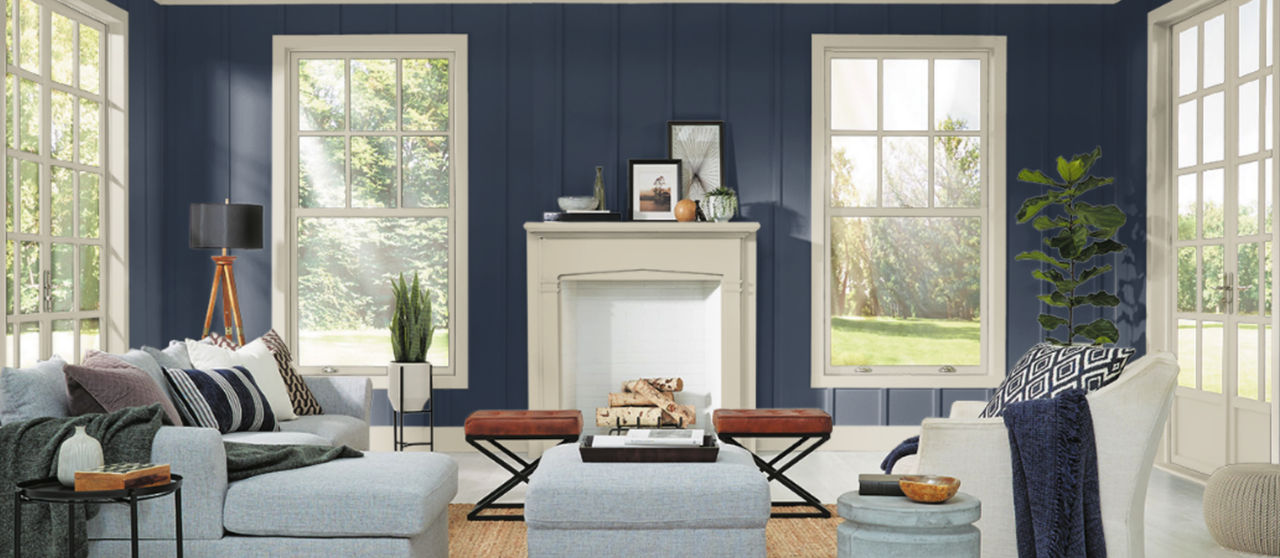 Still in the derivative of blue, charcoal blue is also a trend color in 2023. Charcoal blue will give a touch of beauty, calm, and modern. Charcoal blue is also suitable to be combined with white.
3. Viva Magenta House Paint Color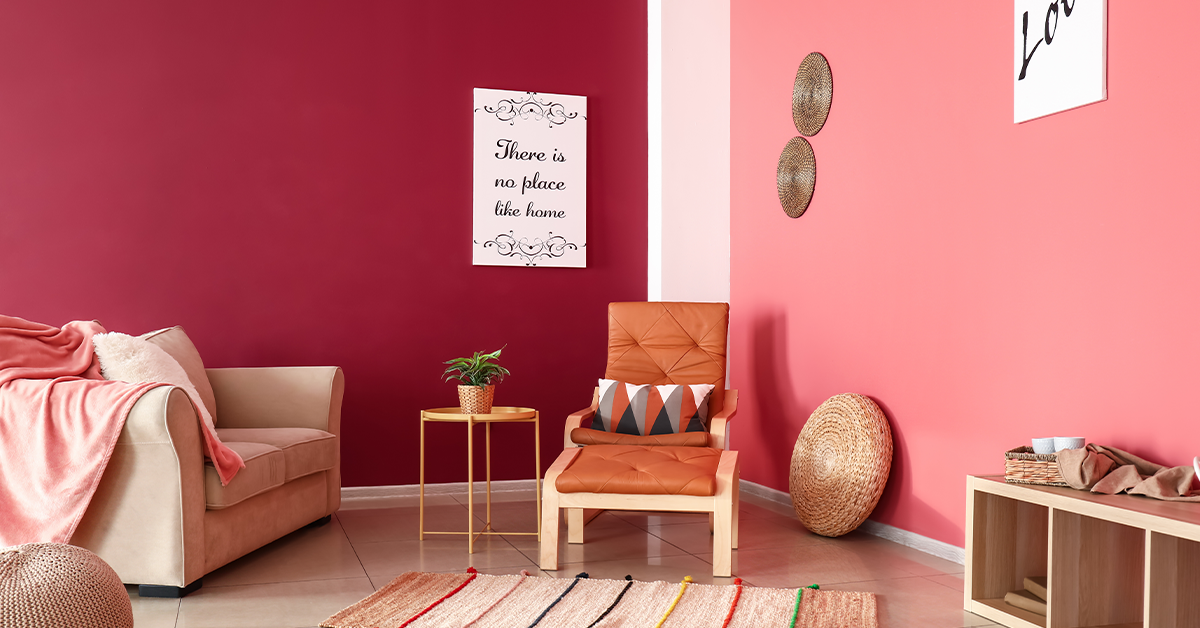 For those of you who don't want to be out of date, you can also apply the Viva Magenta color, which is one of Pantone's Color of the Year 2023. The red hue motivated by cochineal red is the color of choice for the Pantone Color of the Year which produces a bold feel.
4. Sage Green House Paint Color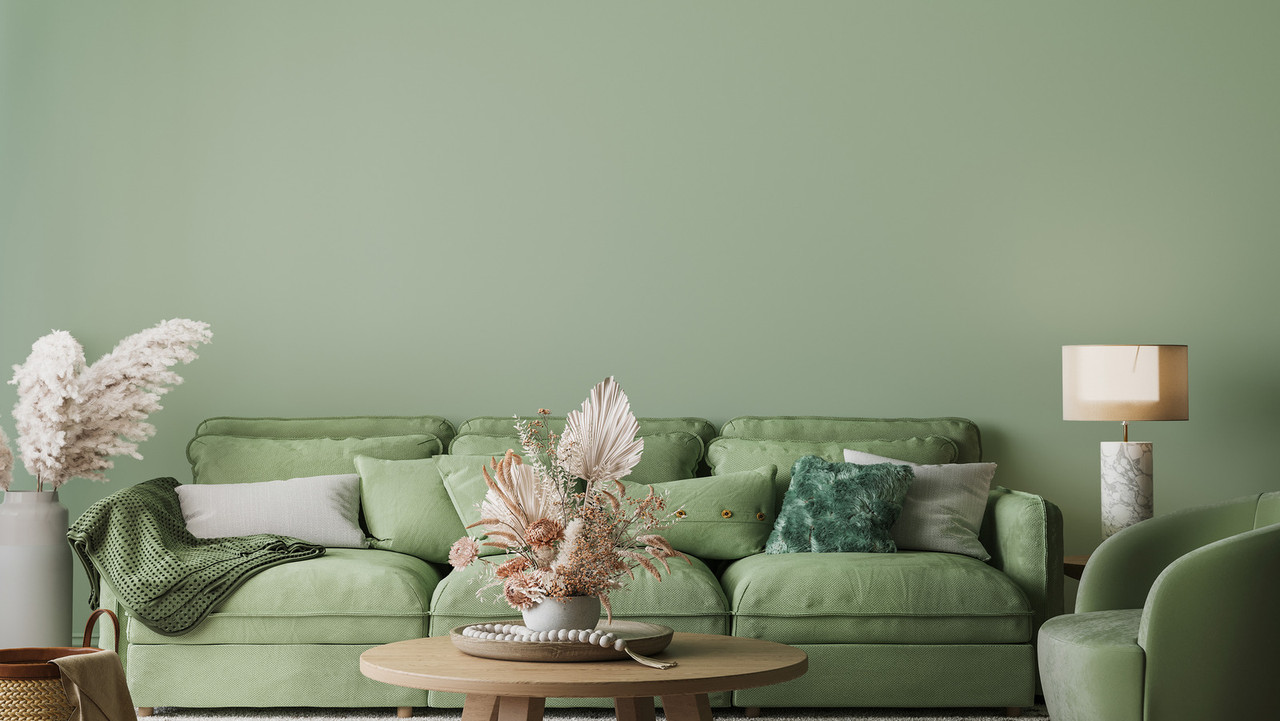 The color sage green has become a fairly popular paint color choice since 2022. This is because the color sage green gives a calming hue. You can combine sage green with a beige or light brown palette to give a cozy impression.
5. Bright Yellow House Paint Color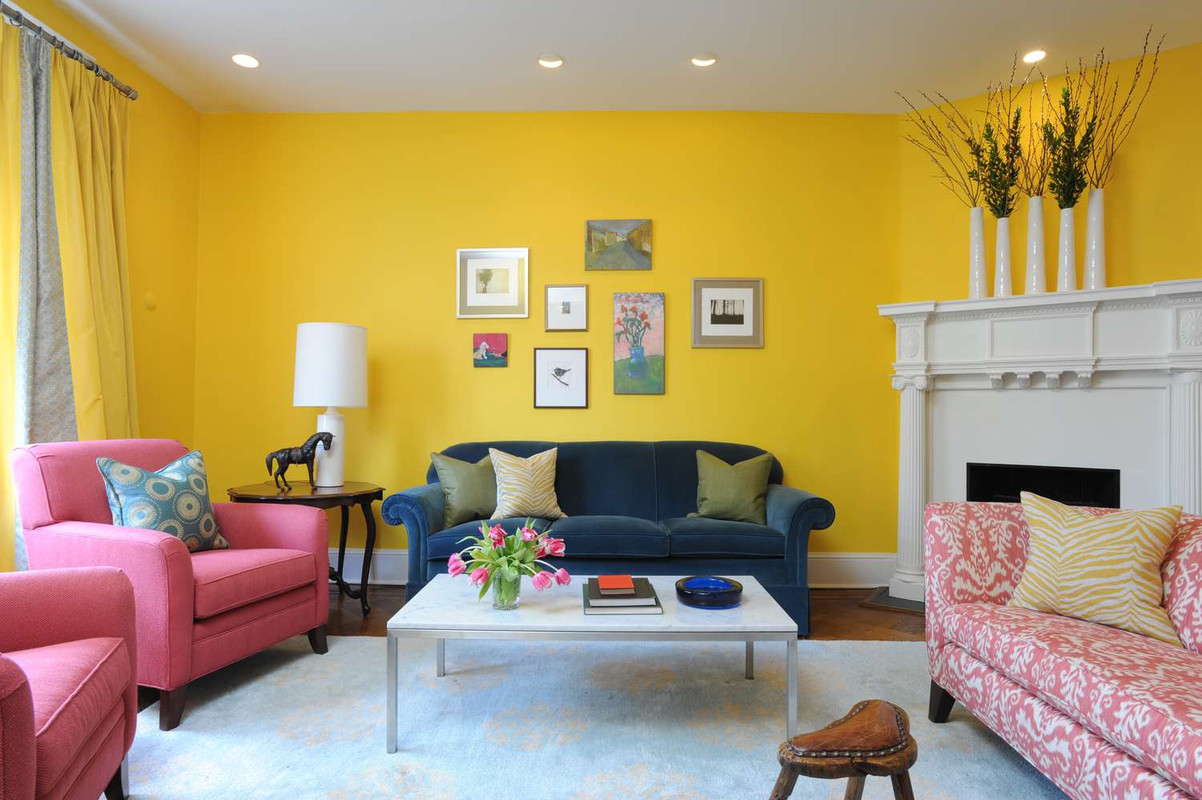 In recent years, the use of yellow is quite popular, especially among young family members who like a minimalist design but want to give a bright impression. Not only reflects a youthful spirit, the color yellow can also have a broad impact on a room.
5. Lavender House Paint Color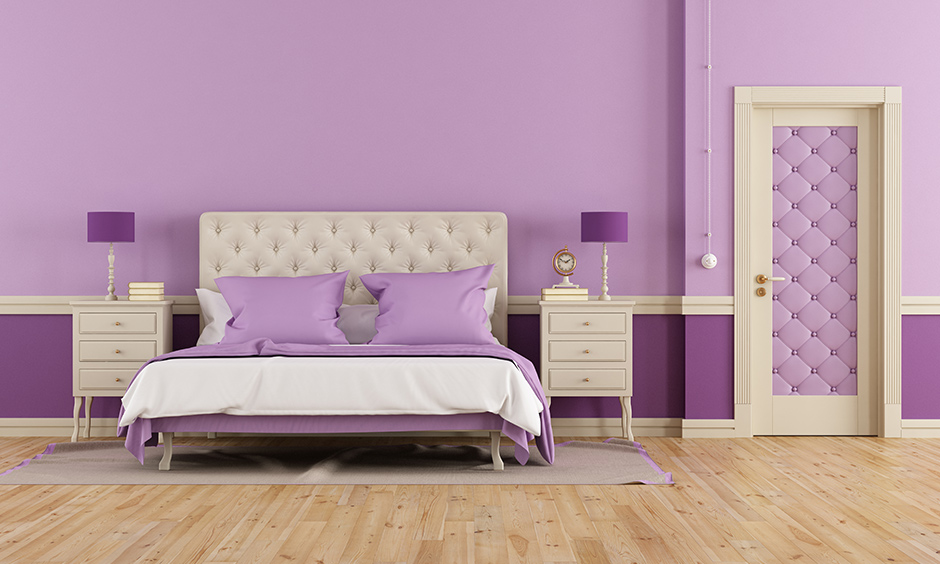 Purple can be an option for those of you who like a feminine impression and like softness. Purple can also give the impression of calm but still classy. You can apply purple in individual rooms such as bedrooms. If you use lavender as the main color, you can keep white displays or natural colored decorations as a contrast to make the room more charming.
7. Neutral House Paint Colors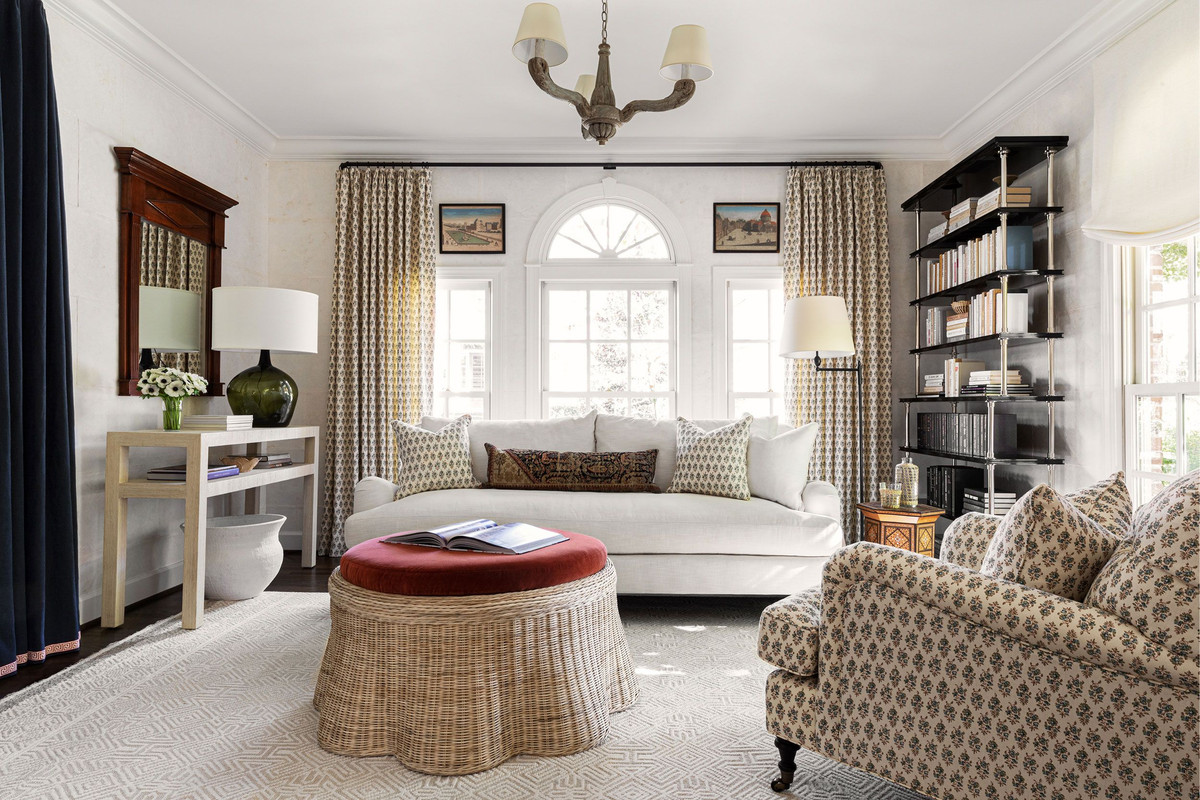 Neutral motifs like white are colors that are always suitable to be applied in any room with whatever theme you want. Neutral colors are also easy to combine with other motifs. Not only that, you also don't need to bother choosing furniture, because neutral colors will suit any type and color of furniture.
8. House Paint Color Shades of Pink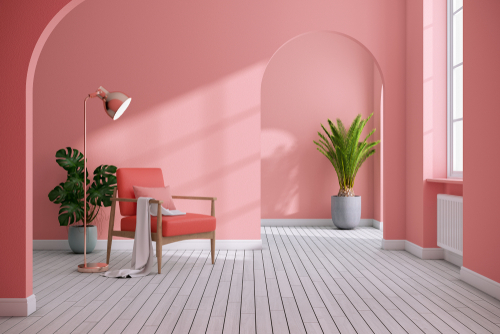 Many people associate this color with tenderness, kindness, nurturing, and affection. Not only that, pink is also believed to be calming. In 2023, shades of pink are still the most popular paint colors.
9. Moss Green house paint color that is natural and firm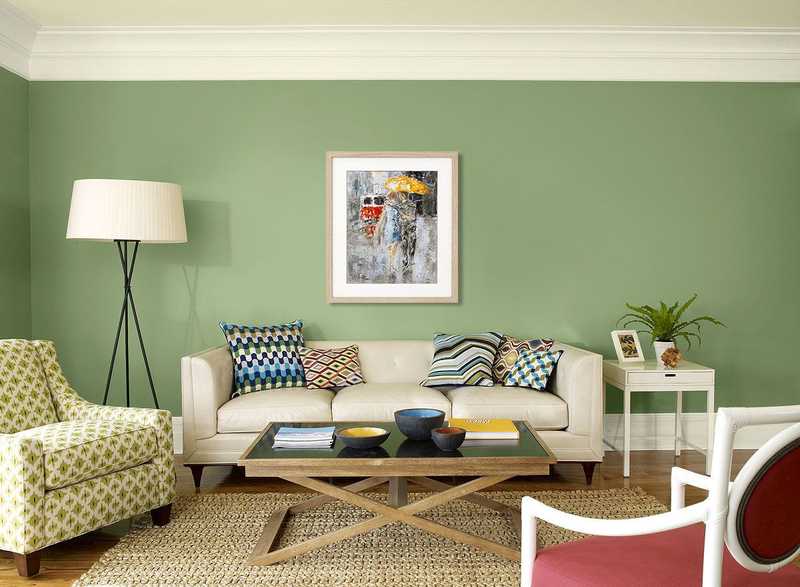 Apart from sage green, there is also moss green which can be your home paint option. The character is sturdy but also gives the impression of a safe space and one with nature. If you want to apply this color, choose a very wide and very bright room so that the room feels spacious but not black.
10. Cheerful Orange House Paint Color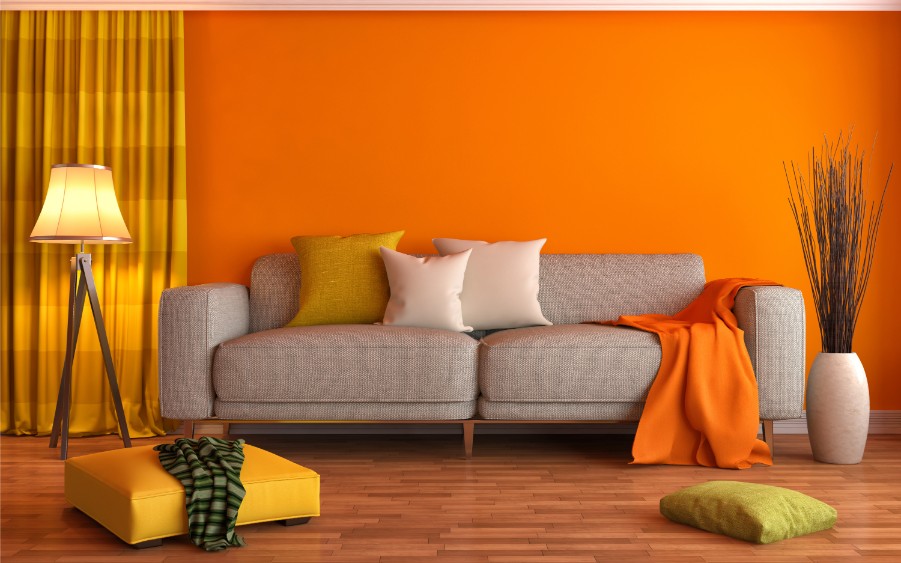 A touch of bright orange in the room will make the atmosphere more cheerful and make the room feel more spacious. The orange color is even more attractive when combined with white furniture and natural materials.